Del Norte Economic Development Corporation
---
Who We Are:
The Del Norte Economic Development Corporation is a private nonprofit (501C(30)) Corporation that was established in May, 1976 with the initial capitalization provided by a sub-grant in the amount of $1,500,000 from the Tri-Agency Economic Development Authority pursuant to Economic Development Administration (EDA) Economic Adjustment Grant #07-19-01782. The Del Norte EDC has applied for and received additional funds in the form of low intrest loans from USDA-Rural Development totaling $1,579,200 bringing our portfolio total to $3,079,200.
What We Do:
The Del Norte EDC is considered a lender of last resort, a gap filler. We are here to assist the borrower who has a project that is not bankable at this time or to fill the gap between what the bank or other financial institution will lend on the project and the actual project cost.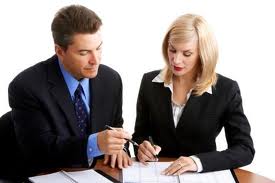 Who Do We Serve:
We serve small businesses in Del Norte County in California and Curry and Coos Counties in Oregon. Most businesses are eligible , provided job generation requirements are met. Business start ups, expansions, inventory, equipment and working capital are eligible uses of RLF funds provided they are adequately collateralized.